'); } var S; S=topJS(); SLoad(S); //-->
---
The South
Reading Level

| | | |
| --- | --- | --- |
| | edHelper's suggested reading level: | high interest, readability grades 4 to 6 |
| | Flesch-Kincaid grade level: | 5.06 |

Vocabulary

| | | | |
| --- | --- | --- | --- |
| | challenging words: | | black-soil, High-technology, kudzu, tourism, scuba, slavery, natural, especially, interesting, meteor, citrus, tobacco, jazz, southern, chief, cotton |
| | content words: | | South Atlantic States, North Carolina, South Carolina, West Virginia, East South Central States, West South Central States, Atlantic Ocean, Great Smoky Mountains, Mississippi River, Ozark Plateau |
---
Print The South

Quickly Print

Proofreading Activity


---
The South
By Kathleen W. Redman
---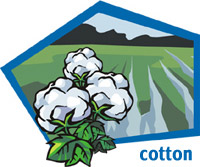 1 Would you like to watch a rocket take off? Do you like scuba diving? Are you interested in hiking? Do you like to explore state parks? You can do all of these things. Just take a trip to the states of the South.

2 The South contains 16 states. It is split into three smaller units:


1. The South Atlantic States: Delaware, Florida, Georgia, Maryland, North Carolina, South Carolina, Virginia and West Virginia (plus the District of Columbia);

2. The East South Central States: Alabama, Kentucky, Mississippi and Tennessee; and

3. The West South Central States: Arkansas, Louisiana, Oklahoma and Texas.


3 There are many different kinds of natural features in the South. There are beaches along the Atlantic Ocean and the Gulf of Mexico. The Piedmont areas have rolling hills. There are mountains, especially the Great Smoky Mountains in North Carolina. There are areas of bluegrass. There are black-soil prairies and clay hills. There are bayous and deltas along the Mississippi River. The Ozark Plateau is west of the Mississippi.

Paragraphs 4 to 7:
For the complete story with questions: click here for printable


---
Weekly Reading Books
---
Feedback on The South


---
Geography



Copyright © 2018 edHelper