'); } var S; S=topJS(); SLoad(S); //-->
---
Print ¿Qué es un mapa?

Quickly Print - PDF format

Quickly Print - HTML format
Your Help is Needed! Help Improve This Story and the Spanish text. Leave your corrections and comments about the Spanish text in this story.


Other Languages
English: What's a Map?

---
¿Qué es un mapa?
By Cindy Grigg
Translation by Traductor TT
---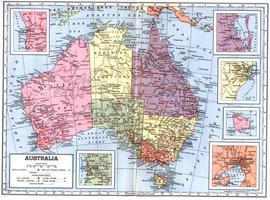 1
Un mapa es el dibujo o diagrama de un lugar. El lugar puede ser un país, un parque o un zoológico. O puede ser el mundo entero. Los mapas te muestran dónde están las cosas. Un mapa es como una fotografía tomada desde el cielo que está sobre el lugar. Los mapas pueden ayudarte a encontrar el camino en un lugar desconocido.
2
Existen diferentes tipos de mapas. Un mapa de calles muestra todas las calles y rutas de una ciudad o pueblo. Un mapa de subterráneos muestra adónde van los trenes subterráneos. Un plano de planta es un mapa de las habitaciones de un edificio. Tu salón de clases tal vez tenga un mapa que muestra las salidas que se usan en caso de incendio. Las personas que informan del clima usan mapas para mostrar el clima en un lugar.
3
Todos los mapas deben tener un título. El título indica lo que muestra el mapa. Un mapa del Zoológico de San Diego tendría ese nombre como título. Un mapa de la ciudad de Denver mostraría las calles de la ciudad de Denver. El título sería Mapa de calles de Denver. Un mapa de Maine tendría eso como título. La gente usa diferentes tipos de mapas para diferentes necesidades.
Paragraphs 4 to 9:
For the complete story with questions: click here for printable
---
Weekly Reading Books
---
More Activities, Lesson Plans, and Worksheets




Copyright © 2011 edHelper