'); } var S; S=topJS(); SLoad(S); //-->
---
Print Malcolm Encuentra un Hogar en Brasil

Quickly Print - PDF format

Quickly Print - HTML format
Your Help is Needed! Help Improve This Story and the Spanish text. Leave your corrections and comments about the Spanish text in this story.


Other Languages
English: Malcolm Finds a Home in Brazil

---
Malcolm Encuentra un Hogar en Brasil
By Colleen Messina
Translation by Traductor TT
---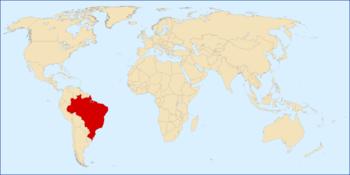 1
Malcolm es apuesto. Tiene pelo castaño oscuro y brillantes ojos marrones. Sin embargo, sus ojos antes se veían tristes. En una época, Malcolm no tenía hogar en Brasil.
2
Malcolm vivía en las calles cuando sólo tenía 16 años. Se metía en problemas y la policía lo perseguía. Tenía frío en invierno y siempre estaba hambriento. Entonces, comenzó a beber alcohol para sentirse mejor. Pero eso empeoró las cosas. Malcolm se sentía solo. Decía: "Antes iba a casas vacías y me ocultaba durante el día y sólo salía de noche. Básicamente, se siente como si no fueras nadie".
3
Malcolm estuvo preso también. Un día, un agente le contó de alguien que podía ayudarlo. Poco después, Malcolm vivía con otros tres jóvenes en un departamento pequeño. Aprendió a cuidarse solo. Malcolm es afortunado porque hay muchos otros en Brasil que todavía necesitan ayuda.
Paragraphs 4 to 7:
For the complete story with questions: click here for printable

Extended Activities:

1. Diseña un plano de planta para tu casa ideal de un solo piso. Dibuja también las plantas y árboles que pondrías alrededor de ella. ¿Pondrías algún accesorio especial, como fuentes, en tu jardín?

2. Imagina que abres una cafetería de la selva tropical. Cada bocadillo estará inspirado en un animal o ave de allí. Escribe una descripción de una clase de bocadillo que servirías en tu cafetería.

3. Haz de cuenta que eres un explorador del mundo y que descubriste la fuente de la juventud en la selva amazónica. Dibuja tu agua embotellada de la selva y crea una etiqueta en la que se anuncien sus beneficios.


---
Weekly Reading Books
---
More Activities, Lesson Plans, and Worksheets




Copyright © 2011 edHelper