'); } var S; S=topJS(); SLoad(S); //-->
---
Never Again


Print Never Again Reading Comprehension with First Grade Work

Print Never Again Reading Comprehension with Second Grade Work

Print Never Again Reading Comprehension with Third Grade Work

Print Never Again Reading Comprehension



Reading Level

| | | |
| --- | --- | --- |
| | edHelper's suggested reading level: | grades 1 to 3 |
| | Flesch-Kincaid grade level: | 0.43 |

Vocabulary

| | | | |
| --- | --- | --- | --- |
| | challenging words: | | excited, OOOOOOOOOH, OOOOOOOOOOOOH, spooky, answer, anyone, back, beard, belt, cool, dinner, door, doorbell, even, ever, face |

Other Languages
Spanish: Nunca más


---
Never Again
By Kathleen W. Redman
---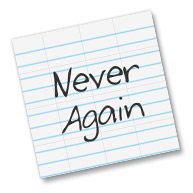 1
Jon was excited! It was Halloween. He would trick-or-treat. His friend Sam would go, too. Jon would be a pirate. He didn't know what Sam would be.
2
After dinner, Jon got dressed. He put on his old blue jeans. His mom tied a rope on for a belt. He wore a striped tee shirt. The stripes were red and white. He had a real pirate's hat! His mom bought it for him. He had an eye patch, too. His mom rubbed black stuff on his face. It was his beard. He even had a plastic sword!
3
The doorbell rang. "I'll get it!" yelled Jon. "I think it might be Sam!"
4
Jon opened the door. There was no one there. Jon went outside. He didn't see anyone. He started to go back inside the house. Then he heard something! "OOOOOOOOOH. OOOOOOOOOOOOH!"
Paragraphs 5 to 13:
For the complete story with questions: click here for printable
---
Weekly Reading Books
---
Feedback on Never Again


---
Halloween


---
More Lessons



Copyright © 2018 edHelper