'); } var S; S=topJS(); SLoad(S); //-->
---
Bolivia - Geography


Print Bolivia - Geography Reading Comprehension with Second Grade Work

Print Bolivia - Geography Reading Comprehension with Third Grade Work

Print Bolivia - Geography Reading Comprehension with Fourth Grade Work

Print Bolivia - Geography Reading Comprehension



Reading Level

| | | |
| --- | --- | --- |
| | edHelper's suggested reading level: | grades 2 to 4 |
| | Flesch-Kincaid grade level: | 5.67 |

Vocabulary

| | | | |
| --- | --- | --- | --- |
| | challenging words: | | altiplano, fifth-largest, mainly, meters, peru, vicuna, vicunas, unique, exactly, longest, purpose, interesting, west, kinds, capital, northern |
| | content words: | | South America, La Paz, Andes Mountains, In Bolivia |
---
Bolivia - Geography
By Ekaterina Zhdanova-Redman
---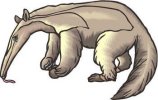 1
Do you like animals? Maybe you have a pet of your own. Do you have a dog, or maybe a cat? Some people keep birds and some keep fish, maybe you do, too. Are there animals around where you live--animals that live outside? You probably see birds outside everyday. What other animals do you see outside where you live?
2
There is a country in South America where there are lots of animals. In this country, there are many unique animals. Some of these animals are unlike any animals you've seen. And this country has more kinds of animals than anywhere else in South America. This country is called Bolivia.
3
Bolivia is located in central South America. Many countries border Bolivia. Peru, Brazil, Paraguay, Argentina, and Chile all border Bolivia. It is the fifth-largest country in South America. The capital of Bolivia is a city called La Paz.
Paragraphs 4 to 8:
For the complete story with questions: click here for printable
---
Weekly Reading Books
---
Feedback on Bolivia - Geography


---
More Lessons



Copyright © 2018 edHelper