'); } var S; S=topJS(); SLoad(S); //-->
---
The Day Ash Fell


Print The Day Ash Fell Reading Comprehension with Second Grade Work

Print The Day Ash Fell Reading Comprehension with Third Grade Work

Print The Day Ash Fell Reading Comprehension



Reading Level

| | | |
| --- | --- | --- |
| | edHelper's suggested reading level: | grades 2 to 3 |
| | Flesch-Kincaid grade level: | 1.06 |

Vocabulary

| | | | |
| --- | --- | --- | --- |
| | challenging words: | | helens, panty, buses, earth, bridges, kids, mount, died, heat, center, logs, lake, mountain, trucks, clear, bottom |
| | content words: | | Mount St, Toutle River |

Other Languages
Spanish: El día que cayó ceniza


---
The Day Ash Fell
By Kimberly York
---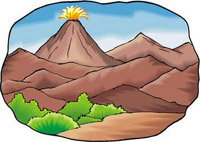 1
In May 1980 the sky was black. The earth shook. Mount St. Helens blew up. The heat melted snow. Snow and ash mixed. It was mud. The mud ran down the hills very fast. Many trees fell. Everything was knocked over.
2
The mud ran into the Toutle River. The river got big. It broke things. Logs broke things. Homes floated on the river. Farm animals died. People died. The mud ruined many things.
3
People were careful. Some people left the mountain before it blew up. They were told it would blow up. Some people did not leave. They wore masks on their noses. It kept the ash out of their lungs. It was made of small glass pieces. It could cut the lungs.
Paragraphs 4 to 5:
For the complete story with questions: click here for printable
---
Weekly Reading Books
---
Feedback on The Day Ash Fell


---
Natural Disasters


---
Volcanoes


---
More Lessons


---
Science





Copyright © 2017 edHelper