Characters
Tara:
a school age girl
Mrs. Thomas:
Tara's teacher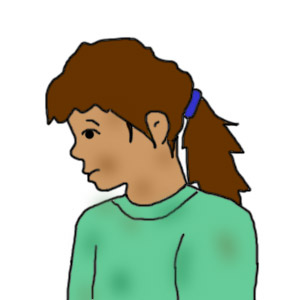 Tara had been attending Zachary Taylor Elementary School for three months. She did not have any friends, and she did not seem to want to do her work. Her classmates did not want to sit beside her in circle. They told the teacher she smelled bad. Tara's clothing was dirty and often too big for her. No one in Mrs. Thomas's class knew much about Tara. They only knew she smelled bad, and they did not want to sit by her.
Tara kept to herself when she was at school. She did not want anyone to know that her family had been homeless for the past year. She and her family had been living in a camper on an old truck which they moved from place to place on a regular basis.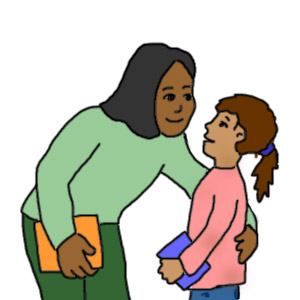 Early in the year, Mrs. Thomas found out that Tara was homeless. She also found out Tara did not have running water in the camper. She arranged to have a talk with Tara and her mother after school. Tara was uncomfortable talking with Mrs. Thomas, but her teacher made her feel comfortable right away. Mrs. Thomas told Tara and her mother she had done an excellent job on her autumn leaf picture. Tara's drawing was in the center of the "Autumn Leaves" bulletin board. She gave Tara a big hug, and they all sat down.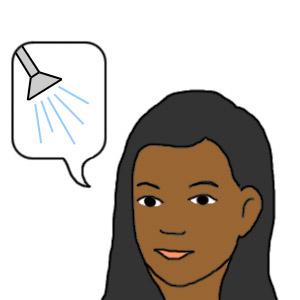 Mrs. Thomas began by telling Tara she was aware that the children did not want to sit beside her in class. She said she was also aware that she did not have running water in their camper. She told Tara that part of getting ready to come to school every day should include a shower and clean clothes. She said that being clean shows others that you care about yourself. She added that she thought Tara would feel better and the other children would be willing to sit next to her if she were clean.
Since she did not have a shower in the camper, Mrs. Thomas suggested she could arrange to have Tara take showers every day in the girl's locker room at school. Tara looked at her mother and then asked if she could come to school early to take a shower. Her mother promised to try to bring Tara to school early every day until they were able to find a permanent home.
Mrs. Thomas told Tara's mother there was a washing machine in the coach's office that could be used to wash Tara's clothes once a week. Mrs. Thomas arranged to have Tara's clothes washed with the team uniforms so Tara could put on clean clothes every day. Tara's mother said she appreciated the opportunity for Tara to be clean during this difficult time in their family.
The next morning, Mrs. Thomas met Tara at the girl's locker room and reviewed the important steps of taking a shower. She told Tara where to find her clean clothes and where to put her dirty clothes before she got into the shower.
Mrs. Thomas gave Tara this list to follow when taking a shower:
1. After you have started the water, test it with your hand to be sure it is the right temperature.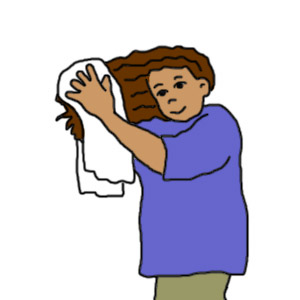 2. Carefully step into the shower without falling.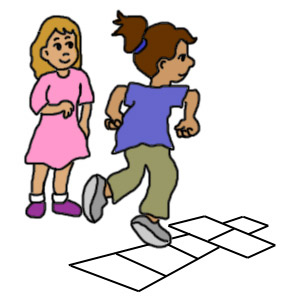 3. Stand in the water for a minute; be sure to get all parts of you wet.
4. Next, use a capful of shampoo on your hair.
5. Rub it around on your head until you work up a lather.
6. When you're done, rinse your hair thoroughly.
7. After washing your hair, put soap on a washcloth or work up a lather in your hands.
8. Wash all over your body with the soapy washcloth.
9. Rinse everything off and turn off the shower water.
10. Grab a towel and step out of the shower.
11. Dry yourself and your hair with the towel.
12. Use body lotion, deodorant, or powder if you wish at this time.
13. Finally, always put on clean underwear, and if possible, a clean set of clothes.
Mrs. Thomas waited for Tara outside the locker room the first week. By the second week, Tara said she would be able to take her shower by herself. The class noticed a big difference in Tara the first day she came to class clean. Students sat next to her in circle, and two girls asked her to play with them at the first recess. Tara saw right away what a big difference being clean made for her at school. She was glad that Mrs. Thomas helped her find a way to stay clean while her family did not have running water in their camper.
That fall, Tara's father found a job, and by Christmas, Tara did not have to take showers or wash clothes at school anymore. Her family found an apartment close to Tyler School. Tara showed everyone in her family what she had learned from Mrs. Thomas about taking a shower and wearing clean clothes. Tara told her mother she wanted to be a teacher like Mrs. Thomas when she grew up. Tara would never forget Mrs. Thomas for caring enough about her to help her find a way to keep clean.
The End