'); } var S; S=topJS(); SLoad(S); //-->
---
Print Sin sorpresas en el agua

Quickly Print - PDF format

Quickly Print - HTML format
Your Help is Needed! Help Improve This Story and the Spanish text. Leave your corrections and comments about the Spanish text in this story.


Other Languages
English: No Surprises in Your Water

---
Sin sorpresas en el agua
By Colleen Messina
Translation by Traductor TT
---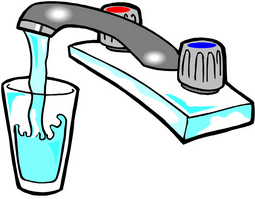 1
Un vaso de agua fría es genial en un día caluroso. El agua dulce es cristalina. Pero no toda el agua cristalina es pura. Hay agua que tiene sorpresas ocultas. ¡No son buenas sorpresas como las que puedes tener en tu cumpleaños!
2
¿Qué tipo de sorpresas se han hallado en el agua? Los científicos han encontrado rastros de medicamentos. Un rastro es una pequeña cantidad. Una agencia de noticias llamada Associated Press hizo un estudio del agua potable. Estudiaron el agua en los Estados Unidos, en muestras de California y Nueva Jersey. También de Michigan y Kentucky. Realizaron este estudio durante cinco meses. Son suministros de agua que abastecen a millones de personas.
3
¿Alguna vez tomaste píldoras cuando estabas enfermo? Hay personas que piensan que, cuando toman una píldora, el cuerpo la absorbe por completo. Pero no es verdad. Los medicamentos terminan en la red de agua. Los sistemas de tratamiento de agua no eliminan los medicamentos.
Paragraphs 4 to 6:
For the complete story with questions: click here for printable

Extended Activities:

1. Realiza una encuesta a cinco de tus amigos y pregúntales qué tipo de agua beben. ¿Cuántos beben agua embotellada? ¿Cuántos beben agua del grifo? ¿Algunos beben de ambas?

2. ¿Tu familia tiene un sistema purificador de agua en tu casa? Si es así, habla con tus padres sobre esto. Escribe una breve descripción del sistema que usan.


---
Weekly Reading Books
---
More Activities, Lesson Plans, and Worksheets




Copyright © 2011 edHelper