'); } var S; S=topJS(); SLoad(S); //-->
---
No Surprises in Your Water


Print No Surprises in Your Water Reading Comprehension with Second Grade Work

Print No Surprises in Your Water Reading Comprehension with Third Grade Work

Print No Surprises in Your Water Reading Comprehension



Reading Level

| | | |
| --- | --- | --- |
| | edHelper's suggested reading level: | grades 2 to 3 |
| | Flesch-Kincaid grade level: | 3.49 |

Vocabulary

| | | | |
| --- | --- | --- | --- |
| | challenging words: | | flushing, purify, traces, unused, supplies, glass, cancer, water, faster, great, discover, kinds, study, cold, news, group |
| | content words: | | Associated Press, United States, New Jersey, Environmental Protection Agency |

Other Languages
Spanish: Sin sorpresas en el agua


---
No Surprises in Your Water
By Colleen Messina
---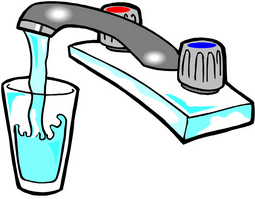 1
A cold glass of water is great on a hot day. Fresh water is clear. Not all clear water is pure, though. Some water has hidden surprises in it. These surprises are not the good kind that you get on your birthday!
2
What kinds of surprises have been found in the water? Scientists have found traces of drugs. A trace is a small amount. A news agency called the Associated Press did a study on drinking water. They studied water in the United States. They studied samples from California and New Jersey. They studied samples from Michigan and Kentucky. They did their study for five months. These water supplies served millions of people.
3
Have you ever taken pills when you were sick? Some people think that when they take a pill, all of it gets absorbed by their bodies. However, this is not true. The drugs end up in the water system. Sometimes people flush unused medicine down the toilet. Water treatment systems are unable to remove the drugs.
Paragraphs 4 to 6:
For the complete story with questions: click here for printable

Extended Activities:

1. Do a survey of five of your friends and ask them what kind of water they drink. How many drank bottled water? How many drank tap water? Did some friends drink both?

2. Does your family have a water purification system at your home? If so, talk to your parents about it. Write a brief description of what system they use.


---
Weekly Reading Books
---
Feedback on No Surprises in Your Water


---
More Lessons



Copyright © 2018 edHelper