'); } var S; S=topJS(); SLoad(S); //-->
---
Mirtala from Guatemala Gets Enough to Eat


Print Mirtala from Guatemala Gets Enough to Eat Reading Comprehension with First Grade Work

Print Mirtala from Guatemala Gets Enough to Eat Reading Comprehension with Second Grade Work

Print Mirtala from Guatemala Gets Enough to Eat Reading Comprehension with Third Grade Work

Print Mirtala from Guatemala Gets Enough to Eat Reading Comprehension



Reading Level

| | | |
| --- | --- | --- |
| | edHelper's suggested reading level: | grades 1 to 3 |
| | Flesch-Kincaid grade level: | 3.6 |

Vocabulary

| | | | |
| --- | --- | --- | --- |
| | challenging words: | | doing, eternal, guatemalans, jobs, likes, malnutrition, starvation, plant, also, city, coffee, corn, country, empty, enough, even |
| | content words: | | In Guatemala |

Other Languages
French: Mirtala de Guatemala mange à sa faim
Spanish: Mirtala de Guatemala consigue comida para comer
Italian: Mirtala dal Guatemala riceve abbastanza da mangiare
German: Mirtala aus Guatemala bekommt genug zu essen


---
Mirtala from Guatemala Gets Enough to Eat
By Colleen Messina
---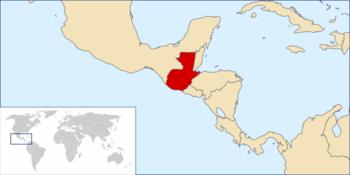 1
Mirtala is eight years old. She likes to plant trees. She wants to have a green thumb so that she can do a good job. Her work helps her family have food.
2
Mirtala's family had problems last year. Her father got sick. He went to a hospital. It was in a city in Guatemala. Her mother needed help. She had twelve children to feed! She was worried about her husband. She was worried about her children.
3
One day a visitor came to the village. He wanted to do a project called reforestation. Reforestation meant planting trees. The trees would help to hold the soil in place. The visitor gave Mirtala's family jobs. They all liked planting trees. They received food for their work. They got rice, beans, and corn. They also got sardines, oil, and medicine. They helped to plant 5,000 trees.
Paragraphs 4 to 7:
For the complete story with questions: click here for printable

Extended Activities:

1. Have an adult help you research the kinds of clothing that the ancient Mayan people wore. Draw a picture of one kind of Mayan costume to share with the class, or try to put together a Mayan costume to model for your class.

2. Write a letter to Mirtala about a pet that you have and ask her if she has any pets. Or, research three kinds of animals that live in a tropical climate.

3. Pretend that you own a landscaping company in the United States. You were asked to put together a care package for Mirtala to help her family grow their garden. Write a description of three items that you would put in a gardening kit for Mirtala to help her cultivate her "green thumb."


---
Weekly Reading Books
---
Feedback on Mirtala from Guatemala Gets Enough to Eat


---
More Lessons



Copyright © 2018 edHelper