'); } var S; S=topJS(); SLoad(S); //-->
---
What's Wrong in Alaska?


Print What's Wrong in Alaska? Reading Comprehension with First Grade Work

Print What's Wrong in Alaska? Reading Comprehension with Second Grade Work

Print What's Wrong in Alaska? Reading Comprehension with Third Grade Work

Print What's Wrong in Alaska? Reading Comprehension



Reading Level

| | | |
| --- | --- | --- |
| | edHelper's suggested reading level: | grades 1 to 3 |
| | Flesch-Kincaid grade level: | 2.08 |

Vocabulary

| | | | |
| --- | --- | --- | --- |
| | challenging words: | | caribou, greenhouse, lived, mainland, onto, sheets, stayed, waves, whales, working, whole, being, blanket, block, building, certain |
---
What's Wrong in Alaska?
By Jennifer Kenny
---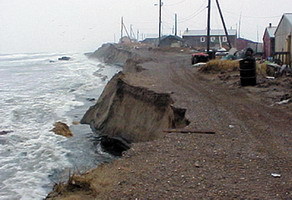 1
Luci lives in Alaska. She has lived there her whole life. Her mom and dad live there. Her grandma and grandpa live there, too.
2
Luci lives in a small village. That village is called Shishmaref. It is on an island. It is part of Alaska. About 600 people live there. Most of them are Inupiaq, just like Luci.
3
Luci and her family do many things like they used to a long time ago. They like to stay a part of their own group. They still hunt. They hunt bearded seal. They hunt whales. They hunt caribou. They still fish. They still gather berries. They still pick wild greens. They like to live near the water to get what they need.
Paragraphs 4 to 7:
For the complete story with questions: click here for printable

Extended Activities:

1. Draw a picture of the greenhouse effect.

2. Research other global warming problems. Write a paragraph about one of them.

3. Global warming affects animals, too. Look up some information and explain how.


---
Weekly Reading Books
---
Feedback on What's Wrong in Alaska?


---
More Lessons



Copyright © 2018 edHelper