'); } var S; S=topJS(); SLoad(S); //-->
---
Streams and Rivers


Print Streams and Rivers Reading Comprehension with First Grade Work

Print Streams and Rivers Reading Comprehension with Second Grade Work

Print Streams and Rivers Reading Comprehension




A Short Reader

Reading Level

| | | |
| --- | --- | --- |
| | edHelper's suggested reading level: | grades 1 to 2 |
| | Flesch-Kincaid grade level: | 2.57 |

Vocabulary

| | | | |
| --- | --- | --- | --- |
| | challenging words: | | rain, downhill, rocks, bottom, even, high, join, lake, land, mouth, ocean, often, place, reach, river, soil |
---
Streams and Rivers
By Cindy Grigg
---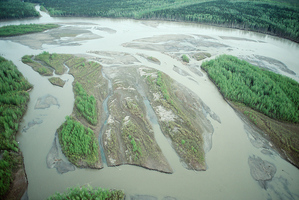 1
Rain falls on the Earth. Some of the water soaks into the soil. Some makes puddles on the ground. Some of it runs downhill. Running water like this is called a stream. Streams often start high in the mountains.
2
Streams join together. They make a small river. There is more water flowing in a river. Rivers are bigger than streams. Rivers are long bodies of flowing water. The river bed is the bottom of the river.
3
The place where the water starts is called the
source
of the river. Small rivers join together. They make bigger rivers.
Paragraphs 4 to 5:
For the complete story with questions: click here for printable
---
Weekly Reading Books
---
Feedback on Streams and Rivers


---
Freshwater


---
More Lessons



---
Animals



Copyright © 2018 edHelper