'); } var S; S=topJS(); SLoad(S); //-->
---
Malcolm Finds a Home in Brazil


Print Malcolm Finds a Home in Brazil Reading Comprehension with First Grade Work

Print Malcolm Finds a Home in Brazil Reading Comprehension with Second Grade Work

Print Malcolm Finds a Home in Brazil Reading Comprehension with Third Grade Work

Print Malcolm Finds a Home in Brazil Reading Comprehension



Reading Level

| | | |
| --- | --- | --- |
| | edHelper's suggested reading level: | grades 1 to 3 |
| | Flesch-Kincaid grade level: | 3.29 |

Vocabulary

| | | | |
| --- | --- | --- | --- |
| | challenging words: | | handsome, alcohol, bridges, dark, homeless, lived, lush, rainforest, saying, hair, also, apartment, beautiful, care, city, country |
| | content words: | | Sao Paulo, South America, Amazon River |

Other Languages
Spanish: Malcolm Encuentra un Hogar en Brasil


---
Malcolm Finds a Home in Brazil
By Colleen Messina
---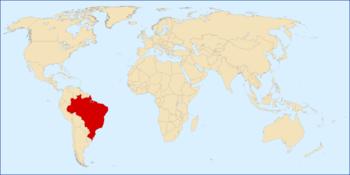 1
Malcolm is handsome. He has dark brown hair and sparkling brown eyes. However, his eyes used to look sad. At one time, Malcolm was homeless in Brazil.
2
Malcolm lived on the streets when he was just 16 years old. He got into trouble. The police were after him. He was cold in the winter. He was always hungry. Then, he started drinking alcohol to feel better. But that made things worse. Malcolm felt lonely. He said, "I used to go to empty houses and hide in there during the day and only come out at night. Basically, you feel as though you're nobody."
3
Malcolm spent time in prison, too. One day, an officer told him about someone who could help him. Soon, Malcolm lived with three other young men. They had a small apartment. He learned to take care of himself. Malcolm is lucky. Many others in Brazil still need help.
Paragraphs 4 to 7:
For the complete story with questions: click here for printable

Extended Activities:

1. Design a floor plan for your ideal one-story house. Also, draw a picture of the plants and trees you would put around your house. Would you have any special features like fountains in your garden?

2. Pretend you are opening a Rainforest Snack Bar. Each snack will be inspired by a rainforest animal or bird. Write a description of one kind of snack you would serve at your snack bar.

3. Pretend that you are a world explorer and that you discovered the Fountain of Youth in the Amazon rainforest. Draw a picture of your bottled water from the rainforest and create a label advertising its benefits.


---
Weekly Reading Books
---
Feedback on Malcolm Finds a Home in Brazil


---
More Lessons



Copyright © 2018 edHelper