'); } var S; S=topJS(); SLoad(S); //-->
---
Homelessness in America


Print Homelessness in America Reading Comprehension with Fourth Grade Work

Print Homelessness in America Reading Comprehension with Fifth Grade Work

Print Homelessness in America Reading Comprehension with Sixth Grade Work

Print Homelessness in America Reading Comprehension



Reading Level

| | | |
| --- | --- | --- |
| | edHelper's suggested reading level: | grades 4 to 6 |
| | Flesch-Kincaid grade level: | 6.63 |

Vocabulary

| | | | |
| --- | --- | --- | --- |
| | challenging words: | | bright-eyed, night-time, tremendous, accomplishment, emotional, determination, education, unexpected, alcohol, uncertainty, medical, estimate, residence, stress, dreams, hardworking |
| | content words: | | Liz Murray, New York, Greenwich Village, Humanities Preparatory School, New York Times, Harvard University, Homeless Assistance Act |

Other Languages
Spanish: No Tener Hogar en los Estados Unidos


---
Homelessness in America
By Colleen Messina
---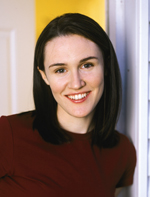 1 Looking at this picture of Liz Murray, you see a bright-eyed girl with a dazzling smile and sleek, dark hair. You would never guess that her life story would be the subject of a TV movie called Homeless to Harvard. Liz's tremendous accomplishment is unusual, but she believes that everyone can overcome challenges. She hopes that her story will make people more aware of the problem of homelessness in America.

2 Liz was born in the Bronx, New York. Her parents both used drugs. They were poor, and both of her parents had HIV. Sometimes, her mother bought drugs instead of food for her children. Liz began supporting them when she was 10 years old. Her mother was blind, too. She died when Liz was just 15. Her father moved to a homeless shelter, and Liz took to the streets.

3 Liz faced a big decision. She could follow in her mother's footsteps, or she could follow her dreams. What do you think you might do if you were homeless at age 15? Liz did not give up. She spent time at friends' houses, often sleeping on their couches at odd times of day. She sometimes slept on a bus at night. She had one good friend to help her through these hard times, but both girls suffered from difficult circumstances. Liz wanted a change. She decided that education was the key to her future success.

Paragraphs 4 to 10:
For the complete story with questions: click here for printable


Extended Activities:

1. Design a floor plan for a simple home for a homeless family. You are a millionaire who will give this home to them. Describe the family that will live in your house in detail, including the reasons they were homeless and how they reacted to your generous gift.

2. Many people are homeless, and it would be hard to select the right family to receive a new home. Write a list of ten interview questions you would ask each potential family that wanted to receive a new home. Include the answer for each question that you would like to see in order for the family to receive the new home.



---
Weekly Reading Books
---
Feedback on Homelessness in America


---
More Lessons



Copyright © 2018 edHelper