'); } var S; S=topJS(); SLoad(S); //-->
---
Fizzix


Print Fizzix Reading Comprehension with First Grade Work

Print Fizzix Reading Comprehension with Second Grade Work

Print Fizzix Reading Comprehension with Third Grade Work

Print Fizzix Reading Comprehension



Reading Level

| | | |
| --- | --- | --- |
| | edHelper's suggested reading level: | grades 1 to 3 |
| | Flesch-Kincaid grade level: | 0.77 |

Vocabulary

| | | | |
| --- | --- | --- | --- |
| | challenging words: | | bruthr, calqlux, classiz, dockter, exclamation, fizzix, geeografee, Mabe, marks, math, sientist, skul, studdys, subjex, vere, werld |
| | content words: | | Miss Gaines |

Other Languages
Spanish: Fízica


---
Fizzix
By Kathleen W. Redman
---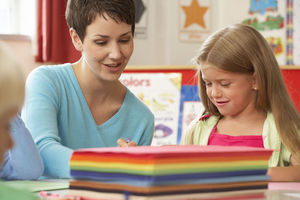 1
"I luv my bruthr
," Ana wrote. "
He is the best bruthr in the hole werld. He is vere smart, too. He is in hi skul. He studdys hard subjex. His classez ar calkuluss, geeografee, his story, and fizzix. Fizzix are vere hard.
"
2
Ana chewed on her pencil. She thought very hard about Tom. She started to write again.
3
"
Tom sed that I will bee in hi skul won day. I hop I am az smart az he is. I wont two study fizzix, to. He iz going two bee a sientist sum day. Mabe he will bee a dockter. Tom is the best!
"
4
Ana put a big exclamation point at the end of the last sentence. "There!" she said out loud. "Now it is all finished."
Paragraphs 5 to 14:
For the complete story with questions: click here for printable
---
Weekly Reading Books
---
Feedback on Fizzix


---
More Lessons



Copyright © 2018 edHelper