'); } var S; S=topJS(); SLoad(S); //-->
---
The Story of Irgiz in Romania


Print The Story of Irgiz in Romania Reading Comprehension with Third Grade Work

Print The Story of Irgiz in Romania Reading Comprehension with Fourth Grade Work

Print The Story of Irgiz in Romania Reading Comprehension with Fifth Grade Work

Print The Story of Irgiz in Romania Reading Comprehension



Reading Level

| | | |
| --- | --- | --- |
| | edHelper's suggested reading level: | grades 3 to 5 |
| | Flesch-Kincaid grade level: | 6.89 |

Vocabulary

| | | | |
| --- | --- | --- | --- |
| | challenging words: | | breadbasket, communist, continuation, dictator, Dosta, malnourished, maternity, mistrust, syndrome, immediately, confidence, plentiful, pregnant, country, emergency, medical |
| | content words: | | European Union |

Other Languages
Spanish: La historia de Irgiz en Rumania


---
The Story of Irgiz in Romania
By Jennifer Kenny
---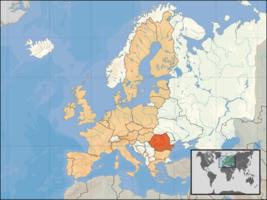 1 Irgiz lives in Romania. Romania was once nicknamed the "breadbasket of Europe." Irgiz is old enough to remember the stories about the beautiful farmlands that grew plentiful crops. Then things changed. Most farmers were forced to give up their land and move to the cities under a powerful communist government. People became poor, and many became hungry.

2 The dictator at the time, Ceausescu, also wanted a large country. He wanted families to have at least five children. Unfortunately, many of the pregnant women were malnourished and had no medical care. Some of these women died. Some of the babies were very sick. Some families just couldn't afford the children. Many of these children were abandoned. Romania went from being called the "breadbasket of Europe" to the "land of orphans."

3 While Ceausescu was thrown out of office and killed in 1989, his problems still remain. Even as late as 2004, approximately 4,000 children were abandoned in maternity hospitals and, even more than that, about 5,000 were given up in other hospitals, according to UNICEF. This is in addition to the 80,000 who were already institutionalized or in substitute family situations. By 2010, this number was 62,000.

Paragraphs 4 to 9:
For the complete story with questions: click here for printable


Extended Activities:

1. Find Romania on a map. Create a 3-D model or a poster of its geography.

2. Read about Romania in an encyclopedia. List 10 facts about it.

3. Romania has changed nicknames as its country's history has changed. Research nicknames for other countries and how they came to be.



---
Weekly Reading Books
---
Feedback on The Story of Irgiz in Romania


---
More Lessons



Copyright © 2018 edHelper