'); } var S; S=topJS(); SLoad(S); //-->
---
Health Crises in Tanzania: Rehema's Story


Print Health Crises in Tanzania: Rehema's Story Reading Comprehension with Fifth Grade Work

Print Health Crises in Tanzania: Rehema's Story Reading Comprehension with Sixth Grade Work

Print Health Crises in Tanzania: Rehema's Story Reading Comprehension



Reading Level

| | | |
| --- | --- | --- |
| | edHelper's suggested reading level: | grades 5 to 7 |
| | Flesch-Kincaid grade level: | 7.23 |

Vocabulary

| | | | |
| --- | --- | --- | --- |
| | challenging words: | | disease-free, voucher, latrine, expectancy, diphtheria, life-threatening, diarrhea, meantime, tuberculosis, therefore, country, possibly, unsafe, death, especially, conflict |
| | content words: | | World Health Organization, Health Organization, Since Rehema, Child Health Day, Vitamin A., Child Health, To Rehema |
---
Health Crises in Tanzania: Rehema's Story
By Jennifer Kenny
---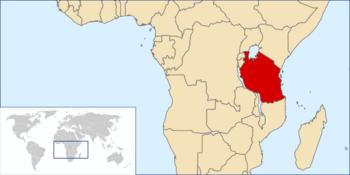 1 Tanzania is a country in Africa. It was formed in 1964. It is about twice as big as California. The CIA Factbook states that about 48 million people live in Tanzania. Many of the countries around Tanzania are in conflict, but Tanzania is at peace. That's the good news. Unfortunately, the country owes a lot of money, and its economy suffers because of that. Therefore, many of the people are poor and their health suffers.

2 In fact, the World Health Organization (WHO) lists the general health of the people of Tanzania as poor. It also states that one out of seven children dies in Tanzania before reaching the age of five. The death of that many children is a huge problem in the country.

3 Rehema is a mother in Tanzania. She knows of these problems firsthand. She lost her eldest son to malaria. Her sister lost a child to AIDS. Both diseases are problems in Tanzania. HIV/AIDS is on the increase. About two million children have no parents because of AIDS. Malaria is the big killer of children under five in Tanzania according to WHO. The sadness of it all is that these life-threatening diseases that kill so many children are easily prevented. Life expectancy is only 46 years in Tanzania.

Paragraphs 4 to 10:
For the complete story with questions: click here for printable


Extended Activities:

1. Malaria is a huge problem for those in Tanzania. Find out the causes, symptoms, and treatments for the illness.

2. Immunizations are routinely given. How do thy work? What diseases do they prevent?

3. Find out what kind of jobs could be created in poor, rural places such as where Rehema lives in Tanzania.



---
Weekly Reading Books
---
Feedback on Health Crises in Tanzania: Rehema's Story


---
More Lessons



Copyright © 2018 edHelper