'); } var S; S=topJS(); SLoad(S); //-->
---
Putting on a New Face with Face Painting


Print Putting on a New Face with Face Painting Reading Comprehension with Second Grade Work

Print Putting on a New Face with Face Painting Reading Comprehension with Third Grade Work

Print Putting on a New Face with Face Painting Reading Comprehension with Fourth Grade Work

Print Putting on a New Face with Face Painting Reading Comprehension



Reading Level

| | | |
| --- | --- | --- |
| | edHelper's suggested reading level: | grades 2 to 4 |
| | Flesch-Kincaid grade level: | 3.14 |

Vocabulary

| | | | |
| --- | --- | --- | --- |
| | challenging words: | | painters, purr-fect, social, artists, tribe, meaning, supplies, brushes, sticker, roots, ever, watercolor, paste, easily, painting, have |
| | content words: | | Native Americans |
---
Putting on a New Face with Face Painting
By Colleen Messina
---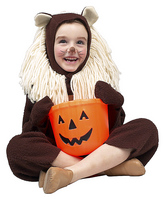 1
Have you ever wanted to look like a cat? Face painting can be part of a good costume. A painted cat face can help you look like a purr-fect kitty for Halloween!
2
Face painting has been around for a long time. Native Americans used face painting. They have done it since ancient times. They thought of it as art. They did it for hunting. They painted their faces for battles. They also painted their faces for ceremonies. They used face paint to show which tribe they belonged to. They used it to show their social place in the tribe.
3
Native Americans used roots and berries to make face paint. They also used tree barks. They ground these materials. They made a paste. They used clay, too. They made red, white, and black paint. They made green and yellow paint, too. They used colors with care. Each color had a meaning. The meaning sometimes changed from tribe to tribe. Each tribe had its own designs.
Paragraphs 4 to 7:
For the complete story with questions: click here for printable
---
Weekly Reading Books
---
Feedback on Putting on a New Face with Face Painting


---
More Lessons



Copyright © 2018 edHelper