'); } var S; S=topJS(); SLoad(S); //-->
---
How Does a Walrus Stay Warm?


Print How Does a Walrus Stay Warm? Reading Comprehension with Second Grade Work

Print How Does a Walrus Stay Warm? Reading Comprehension with Third Grade Work

Print How Does a Walrus Stay Warm? Reading Comprehension with Fourth Grade Work

Print How Does a Walrus Stay Warm? Reading Comprehension




A Very Quick Reader

Reading Level

| | | |
| --- | --- | --- |
| | edHelper's suggested reading level: | grades 2 to 4 |
| | Flesch-Kincaid grade level: | 2.52 |

Vocabulary

| | | | |
| --- | --- | --- | --- |
| | challenging words: | | blubber, long-sleeved, traps, underneath, layer, wear, walrus, what, heat, toasty, deep, since, skin, thick, weather, than |

Other Languages
Spanish: ¿Cómo se mantienen calientes las morsas?


---
How Does a Walrus Stay Warm?
By Erin Horner
---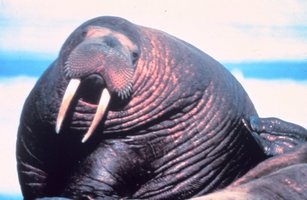 1
What do you wear when it is cold? Do you put on a long-sleeved shirt? How about a jacket? When we are cold we put on layers of warm clothes. But what does a walrus do when the weather is cold? How does it stay warm? Walruses live in the icy Arctic. They cannot put on a coat to stay warm, but they can use layers -- layers of blubber! A walrus's hide is about one inch thick. Tucked underneath this tough skin is a layer of blubber. This layer of fat is from three to six inches thick. Just like our layers of clothes, a walrus's layer of blubber helps it stay warm. Walruses dive deep into the icy
.....For the complete story with questions: click here for printable
---
Weekly Reading Books
---
Feedback on How Does a Walrus Stay Warm?


---
Mammals


---
Polar Regions


---
More Lessons



---
Animals



Copyright © 2018 edHelper