'); } var S; S=topJS(); SLoad(S); //-->
---
George Stanley


Print George Stanley Reading Comprehension with Second Grade Work

Print George Stanley Reading Comprehension with Third Grade Work

Print George Stanley Reading Comprehension with Fourth Grade Work

Print George Stanley Reading Comprehension




A Short Reader

Reading Level

| | | |
| --- | --- | --- |
| | edHelper's suggested reading level: | grades 2 to 4 |
| | Flesch-Kincaid grade level: | 3.35 |

Vocabulary

| | | | |
| --- | --- | --- | --- |
| | challenging words: | | ever, lived, kids, brothers, writing, jobs, scary, college, author, wake, several, government, wife, middle, woman, stories |
| | content words: | | George Stanley, Texas Tech, United States |
---
George Stanley
By Brandi Waters
---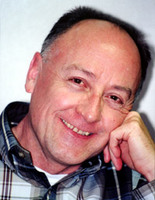 1
Do you ever wake up in the middle of the night with an idea? Children's author George Stanley does. He often gets up to write his ideas down on paper. He must have a lot of ideas. He has written more than one hundred books for children! He has also written more than two hundred short stories.
2
George Stanley grew up in a small town in Texas. He went to college at Texas Tech.
3
Next, he went to Africa. There he studied African languages. When he finished there, he had a new title. He became Dr. George Stanley. Over the next few years, he lived in many places. He lived in Europe. He also lived in many places in Africa. He had several different jobs. He was a teacher. He was a writer. He also worked for the U.S. government.
Paragraphs 4 to 6:
For the complete story with questions: click here for printable
---
Weekly Reading Books
---
Feedback on George Stanley


---
More Lessons



Copyright © 2018 edHelper