'); } var S; S=topJS(); SLoad(S); //-->
---
Bats!


Print Bats! Reading Comprehension with First Grade Work

Print Bats! Reading Comprehension with Second Grade Work

Print Bats! Reading Comprehension with Third Grade Work

Print Bats! Reading Comprehension




A Very Quick Reader

Reading Level

| | | |
| --- | --- | --- |
| | edHelper's suggested reading level: | grades 1 to 3 |
| | Flesch-Kincaid grade level: | 1.99 |

Vocabulary

| | | | |
| --- | --- | --- | --- |
| | challenging words: | | bats, cows, ears, eggs, harmful, kinds, sounds, waves, they, back, birth, body, bounce, different, feed, flies |
---
Bats!
By Cindy Grigg
---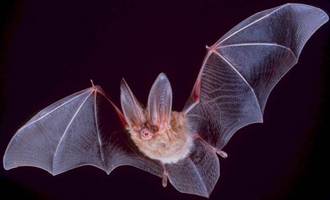 1
Bats fly. They have wings. Bats are not birds, though. Bats are mammals, just like cows, dogs, and people. Bats have fur. Mother bats don't lay eggs, like birds do. Mother bats give birth to live babies. The babies are called pups. Mother bats feed their babies with milk from their bodies. These three things are true of all mammals. They have hair or fur. They give birth to live babies. They feed their babies milk from the mother's body. There are about one thousand different kinds of bats living in the world. Bats live in groups called colonies. They sleep in caves or trees all day. They hang upside down by their feet while they sleep! Bats fly at night using echolocation. Echolocation uses echoes of sound waves. Bats make sounds as they fly.
.....For the complete story with questions: click here for printable
---
Weekly Reading Books
---
Feedback on Bats!


---
Mammals


---
More Lessons



---
Animals



Copyright © 2018 edHelper