'); } var S; S=topJS(); SLoad(S); //-->
---
Liang in a Chinese Cancer Village


Print Liang in a Chinese Cancer Village Reading Comprehension with First Grade Work

Print Liang in a Chinese Cancer Village Reading Comprehension with Second Grade Work

Print Liang in a Chinese Cancer Village Reading Comprehension with Third Grade Work

Print Liang in a Chinese Cancer Village Reading Comprehension



Reading Level

| | | |
| --- | --- | --- |
| | edHelper's suggested reading level: | grades 1 to 3 |
| | Flesch-Kincaid grade level: | 3.83 |

Vocabulary

| | | | |
| --- | --- | --- | --- |
| | challenging words: | | affected, bamboo, cancer, grassy, kinds, leukemia, liang, literature, smelly, spite, temples, happy, also, anyone, back, beautiful |
| | content words: | | Many Chinese |

Other Languages
French: Liang dans un village à cancer chinois
Spanish: Liang en un pueblo chino de cáncer
Italian: Liang in un villaggio cinese del cancro
German: Liang in einem chinesischen Krebsdorf


---
Liang in a Chinese Cancer Village
By Colleen Messina
---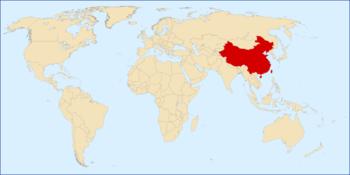 1
Liang is an old man. His eyes look happy, but he feels sad. He is dying of lung cancer. His village in China has changed a lot. He believes that the pollution there gave him the cancer.
2
The river in the village used to flow clear and clean. Today, the water is dark and smelly. The air used to be fresh and clean. Today, the air is dirty. Liang drinks the bad water. He thinks it gave him cancer. New factories in the village have affected the water and air. Liang thinks that the factories brought sickness to his village.
3
Many villagers are sick. Over 200 people have different kinds of cancer. Even the children have cancer. It is a blood cancer. It is called leukemia. Because so many people are sick, the village is now called a "cancer village." This has all happened recently.
Paragraphs 4 to 9:
For the complete story with questions: click here for printable

Extended Activities:

1. Research why water is important for human life. Describe one way that water is purified.

2. Chinese culture has existed for thousands of years. Pretend that you are a scientist and you have to prepare a time capsule to bury for the future. Which items would you put in the time capsule so that future generations will know something about our culture? List two items that you would place in the time capsule and why.

3. Write up fortune cookie messages for five of your friends. Then, write one for yourself that describes the best thing that could happen in your life.


---
Weekly Reading Books
---
Feedback on Liang in a Chinese Cancer Village


---
More Lessons



Copyright © 2018 edHelper