'); } var S; S=topJS(); SLoad(S); //-->
---
The Street Children of Ecuador


Print The Street Children of Ecuador Reading Comprehension with Fourth Grade Work

Print The Street Children of Ecuador Reading Comprehension with Fifth Grade Work

Print The Street Children of Ecuador Reading Comprehension with Sixth Grade Work

Print The Street Children of Ecuador Reading Comprehension



Reading Level

| | | |
| --- | --- | --- |
| | edHelper's suggested reading level: | grades 4 to 6 |
| | Flesch-Kincaid grade level: | 6.41 |

Vocabulary

| | | | |
| --- | --- | --- | --- |
| | challenging words: | | tourism, elderly, petroleum, survival, numb, extremely, spite, addiction, unique, span, natural, tourist, alleviate, might, volunteer, jobs |
| | content words: | | When Laura, When Christmas, South America, Pacific Ocean, Andes Mountain, Galapagos Islands, Sister Eileen |
---
The Street Children of Ecuador
By Colleen Messina
---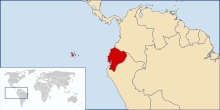 1 You might not think that one person can make much difference in the world. However, one young woman named Laura found out that one person could help a lot. When Laura heard about the street children in Ecuador, she wanted to do something. Because of Laura, the street children of Quito have a brand new roof on their building!

2 Laura traveled far from home to volunteer at the Sinsoluka project. She went to Quito, the capital city of Ecuador. Sinsoluka means "without glue." The project was designed to help street children who had an addiction. The children inhaled the fumes from a type of industrial glue to numb the pain that they felt about their lives. The goal of the project was to get the children off of the streets and away from sniffing glue.

3 Sinsoluka rescued children from the streets who often lived in underground tunnels, parks, or condemned buildings. These children came from extremely poor families. Some of these children had held part-time jobs since they were six years old. These children sold newspapers or candy. Sometimes, they recycled garbage or shined shoes. They often had little or no family support. They had no hope for the future. Many of them turned to drugs to ease their pain.

Paragraphs 4 to 10:
For the complete story with questions: click here for printable


Extended Activities:

1. It is hard to overcome an addiction. Think of your favorite food or drink, and try giving it up for one week. Keep a diary each day about your experience and write down how you felt when you wanted that treat. What was the hardest part of giving it up? What was it like when you had your favorite food or drink again?

2. Pretend that you have opened a flower shop and make custom bouquets for special occasions. Draw a picture of a flower arrangement that you do and make up a description of what each flower symbolizes for you.

3. Write a short story from the perspective of a tortoise on the Galapagos Islands that sees tourists for the first time. What would the creature think of the visitors to his home? What would the tortoise do when the visitors got close to him?



---
Weekly Reading Books
---
Feedback on The Street Children of Ecuador


---
More Lessons



Copyright © 2018 edHelper