'); } var S; S=topJS(); SLoad(S); //-->
---
A Small Mosquito Bite Causes Big Trouble


Print A Small Mosquito Bite Causes Big Trouble Reading Comprehension with Fourth Grade Work

Print A Small Mosquito Bite Causes Big Trouble Reading Comprehension with Fifth Grade Work

Print A Small Mosquito Bite Causes Big Trouble Reading Comprehension with Sixth Grade Work

Print A Small Mosquito Bite Causes Big Trouble Reading Comprehension



Reading Level

| | | |
| --- | --- | --- |
| | edHelper's suggested reading level: | grades 4 to 6 |
| | Flesch-Kincaid grade level: | 6.92 |

Vocabulary

| | | | |
| --- | --- | --- | --- |
| | challenging words: | | unconscious, diverse, naked, encounter, strategy, spite, plateau, solution, nightmare, smash, realize, malaria, attack, defend, health, protozoan |
| | content words: | | Eastern Africa, Indian Ocean |
---
A Small Mosquito Bite Causes Big Trouble
By Colleen Messina
---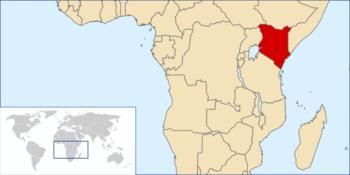 1 Swat! A sting on your arm makes you realize that you have been attacked. You quickly smash your offender, but you get an itchy, red bite from the encounter. For one young boy in Kenya, small mosquito bites caused big trouble because the mosquitoes infected him with a disease called malaria.

2 Jamal was only six months old when he first got malaria. He was not a strong baby, and malaria ruined his health. He had many malaria attacks. Sometimes, Jamal became unconscious. Then, his family would rush him to the hospital. Doctors gave him quinine. Quinine is a drug that helps people with malaria. Jamal would get better for a little while.

3 Jamal's mother, Isabella, felt very scared during his attacks. Jamal had them a couple of times a month. She explained how she felt: "Jamal was a very playful child. But right in the middle of a game, he would suddenly start to complain of stomachache, then a headache. Within a few hours, he would be in convulsions." Isabella said that her life became a nightmare for years because of Jamal's frequent attacks.

Paragraphs 4 to 8:
For the complete story with questions: click here for printable


Extended Activities:

1. You have decided to set up a travel agency in Kenya that specializes in safaris. Design a travel brochure for a premium safari package. Describe at least three different animals that the traveler would see on the safari. Also, include what kinds of food, drink, and mosquito protection would be available for the adventurer.

2. Sometimes simple solutions, like nets to stop biting mosquitoes, work best. Can you think of a simple solution to one world problem? How would you convince people to try your simple solution?



---
Weekly Reading Books
---
Feedback on A Small Mosquito Bite Causes Big Trouble


---
More Lessons



Copyright © 2017 edHelper