'); } var S; S=topJS(); SLoad(S); //-->
---
Jamal Has Big Trouble from a Bug Bite


Print Jamal Has Big Trouble from a Bug Bite Reading Comprehension with First Grade Work

Print Jamal Has Big Trouble from a Bug Bite Reading Comprehension with Second Grade Work

Print Jamal Has Big Trouble from a Bug Bite Reading Comprehension with Third Grade Work

Print Jamal Has Big Trouble from a Bug Bite Reading Comprehension



Reading Level

| | | |
| --- | --- | --- |
| | edHelper's suggested reading level: | grades 1 to 3 |
| | Flesch-Kincaid grade level: | 4.14 |

Vocabulary

| | | | |
| --- | --- | --- | --- |
| | challenging words: | | swat, affects, bridges, itchy, kinds, malaria, mosquito, nets, playful, protozoan, quinine, solution, stomachache, traveled, uncomfortable, when |
| | content words: | | Indian Ocean |
---
Jamal Has Big Trouble from a Bug Bite
By Colleen Messina
---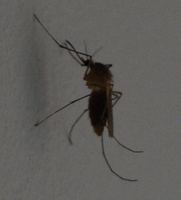 1
Swat! When a mosquito bites, you swat it. Mosquito bites get itchy, red, and uncomfortable. Some mosquito bites cause big trouble. A small boy in Kenya got very sick from a bug bite. Mosquito bites can cause a disease called malaria.
2
Jamal first got malaria when he was a baby. He was not very strong. He got sick often. He went to the hospital. Doctors gave him a drug called quinine. This drug helps people with malaria. It helped Jamal when he got sick.
3
Jamal's mother felt very scared when Jamal was sick. She said he was a playful child. Sometimes in the middle of a game, Jamal would get a stomachache. He would get a headache. He even had convulsions. It was hard for Jamal's mother when he had these attacks.
Paragraphs 4 to 8:
For the complete story with questions: click here for printable

Extended Activities:

1. What do you usually do to avoid getting mosquito bites? If you get a bite, what do you do to make it feel better?

2. Explain one simple solution that you have come up with to help you solve a problem you have had. Do you think that your solution could help other people? Why, or why not?


---
Weekly Reading Books
---
Feedback on Jamal Has Big Trouble from a Bug Bite


---
More Lessons



Copyright © 2017 edHelper