'); } var S; S=topJS(); SLoad(S); //-->
---
Javed's Schooling in Pakistan


Print Javed's Schooling in Pakistan Reading Comprehension with Fourth Grade Work

Print Javed's Schooling in Pakistan Reading Comprehension with Fifth Grade Work

Print Javed's Schooling in Pakistan Reading Comprehension with Sixth Grade Work

Print Javed's Schooling in Pakistan Reading Comprehension



Reading Level

| | | |
| --- | --- | --- |
| | edHelper's suggested reading level: | grades 4 to 6 |
| | Flesch-Kincaid grade level: | 6 |

Vocabulary

| | | | |
| --- | --- | --- | --- |
| | challenging words: | | literate, outreach, rates, education, schooling, affected, writing, emergency, absentee, illiterate, actually, country, general, meantime, student, schools |
---
Javed's Schooling in Pakistan
By Jennifer Kenny
---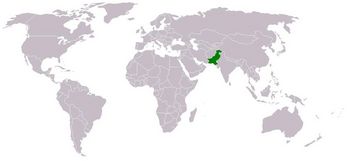 1 There's a young student named Javed in Pakistan. Pakistan is a country with over 182 million people. It became an independent country in 1947. This country is in Asia and is about two times the size of California.

2 Javed and the other children in Pakistan do not have easy lives. Many of the children are poor and need better health care. Many don't eat enough or don't get enough healthy foods. Only about half the children can even get clean water to drink. These are big problems to face. Perhaps the biggest problem Javed and the other children face, though, is schooling.

3 A good education has been known to change lives. A good education can help someone get a job. A good education can help a person make enough money to not live in poverty. A job and money can help a person find better health care.

Paragraphs 4 to 8:
For the complete story with questions: click here for printable


Extended Activities:

1. Research and list 10 facts about Pakistan.

2. Research illiteracy in the world.

3. Why is illiteracy considered a world problem? What connections do you think illiteracy has to quality of life?



---
Weekly Reading Books
---
Feedback on Javed's Schooling in Pakistan


---
More Lessons



Copyright © 2018 edHelper