'); } var S; S=topJS(); SLoad(S); //-->
---
Does Kentucky Really Have Blue Grass?


Print Does Kentucky Really Have Blue Grass? Reading Comprehension with Third Grade Work

Print Does Kentucky Really Have Blue Grass? Reading Comprehension with Fourth Grade Work

Print Does Kentucky Really Have Blue Grass? Reading Comprehension with Fifth Grade Work

Print Does Kentucky Really Have Blue Grass? Reading Comprehension




A Short Reader

Reading Level

| | | |
| --- | --- | --- |
| | edHelper's suggested reading level: | grades 3 to 5 |
| | Flesch-Kincaid grade level: | 3.65 |

Vocabulary

| | | | |
| --- | --- | --- | --- |
| | challenging words: | | bluish-purplish, budding, tint, landforms, northwest, species, southwest, unique, actually, buds, ever, bluegrass, southern, nickname, seen, thoroughbred |
| | content words: | | Bluegrass State, Mississippi River, Mammoth Cave, Churchill Downs, Kentucky Derby, Grass State |
---
Does Kentucky Really Have Blue Grass?
By Erin Horner
---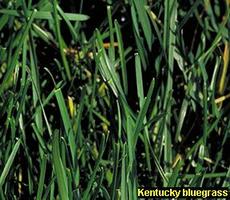 1
Have you ever seen blue grass? I haven't. I've seen green grass, and sometimes when I forget to turn on the sprinklers, I see brown grass, too. But I've never seen blue grass. So, when I heard that Kentucky was known as the "Bluegrass State," I wanted to go and see what this bluegrass looked like.
2
When I arrived in Kentucky in the fall, I found many beautiful things. This southern state has a lot of unique landforms. There are rolling hills in the northwest and the Mississippi River plain in the southwest. The central part of the state is the home of the Mammoth Cave area. This is the world's largest cave system. This national park has plenty of amazing things for visitors to see. But I did not see any blue grass!
3
I also visited Churchill Downs in Louisville. This is the home of many horse races. The most famous is the Kentucky Derby. This well-known race is held every year on the first Saturday in May. While visiting this racetrack I saw many thoroughbred horses. I also saw the massive grandstands and racetrack. But I still did not see any blue grass!
Paragraphs 4 to 5:
For the complete story with questions: click here for printable
---
Weekly Reading Books
---
Feedback on Does Kentucky Really Have Blue Grass?



Copyright © 2018 edHelper