'); } var S; S=topJS(); SLoad(S); //-->
---
Russell Hoban


Print Russell Hoban Reading Comprehension with Second Grade Work

Print Russell Hoban Reading Comprehension with Third Grade Work

Print Russell Hoban Reading Comprehension with Fourth Grade Work

Print Russell Hoban Reading Comprehension



Reading Level

| | | |
| --- | --- | --- |
| | edHelper's suggested reading level: | grades 2 to 4 |
| | Flesch-Kincaid grade level: | 3.41 |

Vocabulary

| | | | |
| --- | --- | --- | --- |
| | challenging words: | | illustrator, fans, traveled, playful, longer, lived, kids, writing, jobs, painting, drawing, artist, become, power, stories, also |
| | content words: | | Young Russell, Sports Illustrated, Russell Hoban, For Russell Hoban, What Is It, What Does It Do |
---
Russell Hoban
By Brandi Waters
---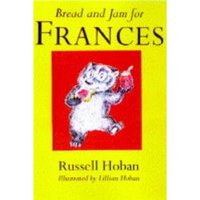 1
At age five, Russell Hoban's parents said that he was going to become an artist. As a young boy, he liked to draw. He was very good at it, too. He was far better than other kids his age. Young Russell had many other talents, too. Still, he was told that he would be a great painter, so that is what he tried to do. He went to art school. Then, after spending a few years in the army, he started painting. It was what he was supposed to do. Still, his heart wasn't in it. He did not succeed. He did odd jobs and then found success as an illustrator. He did well and quickly became his own boss. He did a lot of work for magazines. He did work for
Time
,
Newsweek
, and
Sports Illustrated
. His drawings were shown inside the magazines. He was also asked to make drawings for the covers.
2
With drawing came the chance to write. First, Russell Hoban began writing captions. Then he started writing short stories. This was a great time for Russell Hoban. He was his own boss. He had a job that he loved. He was becoming a writer as well as an artist. Russell Hoban was learning to write, but he still loved to draw. In his free time, he traveled around looking for beautiful pieces of art. For Russell Hoban, construction machinery was beautiful. He loved looking at bulldozers and power shovels. He loved to draw pictures of them. His drawings and interest in these machines led him to write a book. It was called
What Is It and What Does It Do?
Paragraphs 3 to 4:
For the complete story with questions: click here for printable
---
Weekly Reading Books
---
Feedback on Russell Hoban


---
More Lessons



Copyright © 2018 edHelper